Reading? Overrated! Download the review for later or listen to it below! If you have a product you want to talk about, tell us about it. Here's how.


Pandoras Box Reviewed by Derek Merdinyan [2:44m]:
Play Now
|
Play in Popup
|
Download
—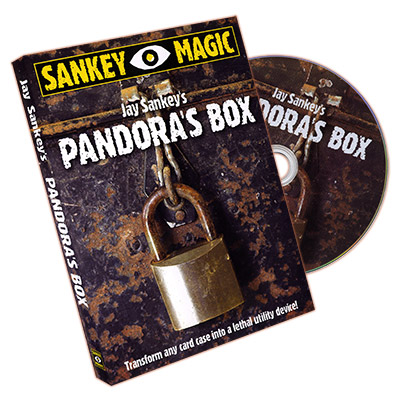 <strong>Highlights from the Podcast Review:</strong>
- Making and installing the gimmick is fairly easy and shouldn't take more than a minute or two
- DVD comes with enough supplies to gimmick two boxes. Additional gimmick supplies shouldn't be hard to find.
- The effect has real world potential
- You can fit the whole deck of cards inside the case, even when the gimmick is in place.
- You have TONS of flexibility to make customized effects with this gimmicked setup
- The effects are quite easy to do.
- Also taught on the DVD is a two-ring transposition that is made insanely easy for how clean it looks thanks to the workings of the Pandora's Box set up. It was a personal highlight on the DVD.
If you are a magic dealer and are interested in carrying this product, you can contact Murphy's Magic Supplies at 916 853 9292 or visit them on the web at www.murphysmagicsupplies.com