Reading? Overrated! Download the review for later or listen to it below! If you have a product you want to talk about, tell us about it. Here's how.


Mind Scanner Reviewed by Derek Merdinyan [2:42m]:
Play Now
|
Play in Popup
|
Download
—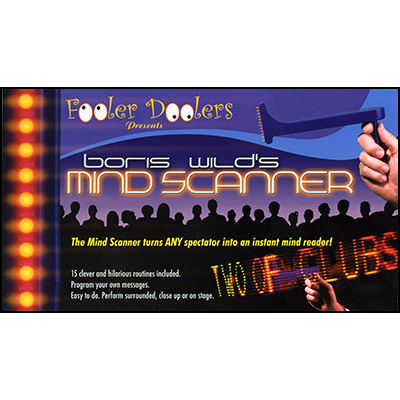 Highlights from the Podcast Review:
- Comes with forcing deck and clever Mindscanner device
- Mindscanner device can display up to three different revelations (which is great if you want/need to repeat w/out programming the device).
- Programming the Mindscanner sucks, but once you've got your messages in, you're good to go.
- This effect is great for magicians that like customizing effects to suit them. You can reveal what you want and have all the flexibility you could want for choreographing the routine.
- Packs small and can play big!
If you are a magic dealer and are interested in carrying this product, you can contact Murphy's Magic Supplies at 916 853 9292 or visit them on the web at www.murphysmagicsupplies.com