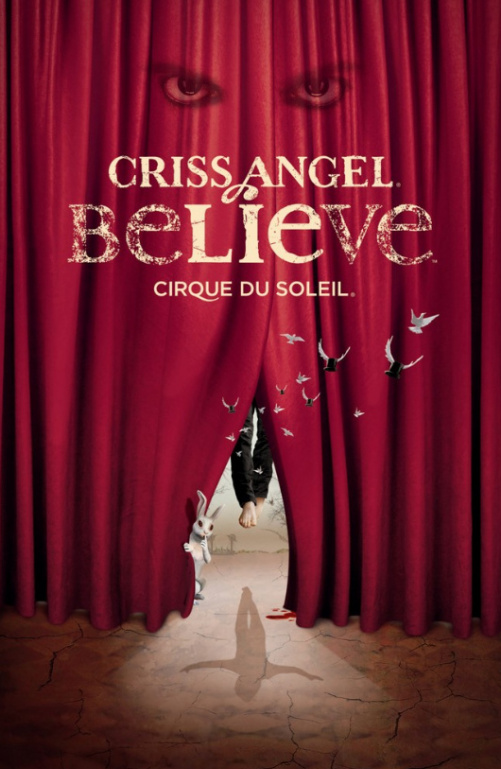 Criss Angel's Believe: I went to opening night of the preview shows. If you are expecting a live version of Mind Freak you will be disappointed. If you are expecting another version of a typically fantastic Cirque Du Soleil show you will be disappointed. Although the show has most of the basics- something levitates, something disappears, someone gets cut in half, and something passes through something else it also includes a straightjacket escape over the audience and several acts of imagery we are led to believe are taking place in Criss's mind such as a tornado on stage.
I don't want to be the one to give away the story line or any secrets although I am sure they will get out there sooner or later so let's just say he does replicate the tesla strike from season one of Mind Freak and yes, it did mind freak me for a couple of minutes. You'll understand when you see the show.
This show, even though it is approved for ages five and up is very dark and there are several parts that are somewhat disturbing and more appropriate for a more mature audience.
The theater is beautiful with some fascinating artwork in the entrance hallway. The dancers are a lot of fun to watch and we even get to see Criss break dance.
I recommend sitting half way back as any closer may be too close to take in all the action and you'll miss the best part of the show, the doves routine that Johnny Thompson should be really proud of.