Reading? Overrated! Download the review for later or listen to it below! If you have a product you want to talk about, tell us about it. Here's how.


Prophet - Reviewed by Derek Merdinyan [1:47m]:
Play Now
|
Play in Popup
|
Download
—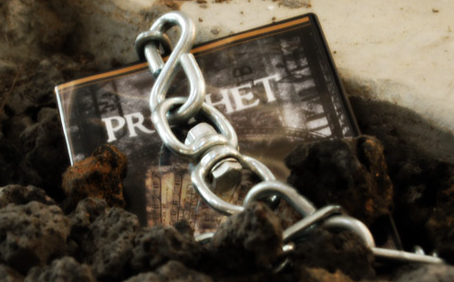 Tom Isaacson's Prophet is another iteration of the 5 $1 bills to 5 $100 bill changing effects. This particular change prides itself in being the most fluid and most visual change of its kind. Around the same time this product came to market, Richard Sanders released a similar effect of the same high-visual quality; my only comment on the Sanders effect known as Extreme Burn in comparison to Prophet is that most of the changes on the Extreme Burn DVD are easier to perform than the change taught in Prophet. The change used in Prophet is going to require more practice than other effects of the same classic plot but should be well within the reach of the average magician.
From the audience's perspective, the change appears to require zero cover has a very clean and open look.
The teaching on the DVD falls in line with previous Theory11 releases. Those unfamiliar with the classic change gimmick get an in depth look at the construction, followed by a straight forward rundown of how to perform the effect.
One thing to be aware of, however, is that Prophet does have some angle issues but only slightly more so than other $5 – $500 change routines. Thankfully, the angles are openly discussed and viewers are taught how to deal with them.
Bottom Line:
Despite an elevated difficultly level and a marginally increased level of angle issues, Prophet is a beautiful, streamlined, no cover bill change that won't fail to astonish.
If you are interested in picking up this product you can check out www.theory11.com.