Reading? Overrated! Download the review for later or listen to it below! If you have a product you want to talk about, tell us about it. Here's how.


Unbalance - Reviewed by Derek Merdinyan [1:37m]:
Play Now
|
Play in Popup
|
Download
—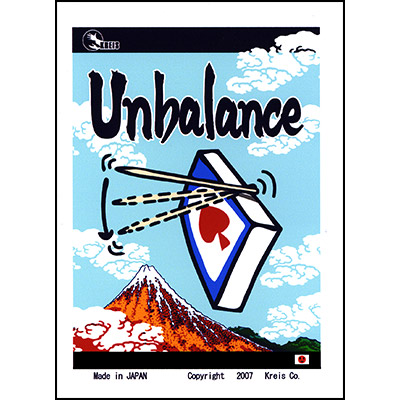 I was debating whether to review this effect or not, but after contemplating the amount of work it took to gimmick the toothpick for this effect, I decided it was worth a go.
My reasons for considering not reviewing this product was simply that the effect felt too basic. You balance a toothpick over the extreme edge of card case and it stays up; members of your audience can try but won't succeed. The toothpick can be examined quite thoroughly, but I'd be afraid of some @$%)! breaking it; as described, the card case can't be examined (when opened), but a creative person could think of a way to hide the small amount of work done on the insides.
With a preconceived presentation in mind to make the effect worth performing (you're pretty open), I could see some folks using this one.
If you are a magic dealer and are interested in carrying this product, you can contact Murphy's Magic Supplies at 916 853 9292 or visit them on the web at www.murphysmagicsupplies.com.