Reading? Overrated! Download the review for later or listen to it below! If you have a product you want to talk about, tell us about it. Here's how.


Spellz Season 1 - Reviewed by Derek Merdinyan [1:32m]:
Play Now
|
Play in Popup
|
Download
—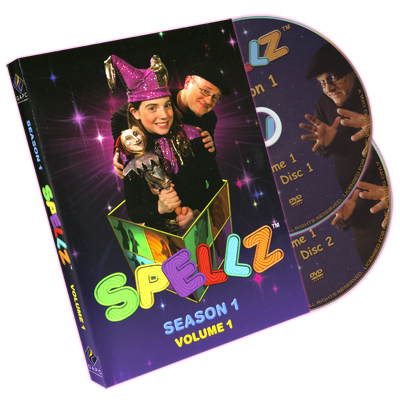 I was pleasantly surprised by this series. While the episodes are fairly short, Jay did a nice job of putting together a magic-centric television show for kids that doesn't carry the overly babyish tones of most mainstream children's programs.
The series does a nice job of incorporating lessons on misdirection, practice, magic history, and a bounty of simple, easy to learn magic tricks.
I can't see many folks (hard core magicians at least) picking up this DVD set for the sake of watching the show, but consider this: Spellz is packed with simple magic effects that you can teach to kids. I've noticed plenty of forum threads asking for simple effects that are good for teaching beginning practitioners of this art – I feel this is a worthy selling point.
If you are a magic dealer and are interested in carrying this product, you can contact Murphy's Magic Supplies at 916 853 9292 or visit them on the web at www.murphysmagicsupplies.com.