Reading? Overrated! Download the review for later or listen to it below! If you have a product you want to talk about, tell us about it. Here's how.


Heiny 500 - Reviewed by Derek Merdinyan [1:50m]:
Play Now
|
Play in Popup
|
Download
—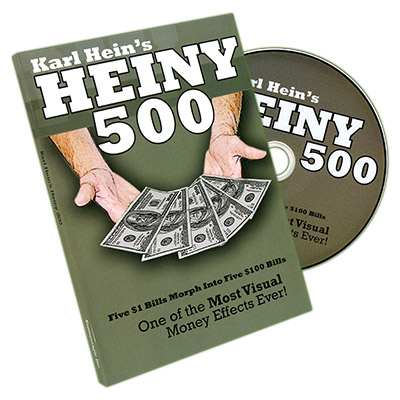 "$*#&!," is what I think I said the first time I saw this performed. Heiny 500 takes advantage of the original bill changing gimmick but manages to make the effect look insanely better. I used the Hundy 500 effect for quite a while and was astonished with its visual impact; Heiny 500 brought that feeling back and kicked it up a notch.
This one is a worker baby (albeit an expensive one to make up). Overall instruction gets you through the process of construction and basic performance.
It's amazing to see how alternative handlings to a classic gimmick can do so much for an effect.
If you are a magic dealer and are interested in carrying this product, you can contact Murphy's Magic Supplies at 916 853 9292 or visit them on the web at www.murphysmagicsupplies.com.