Reading? Overrated! Download the review for later or listen to it below! If you have a product you want to talk about, tell us about it. Here's how.


Business Card Cardiograph - Reviewed by Derek Merdinyan [1:38m]:
Play Now
|
Play in Popup
|
Download
—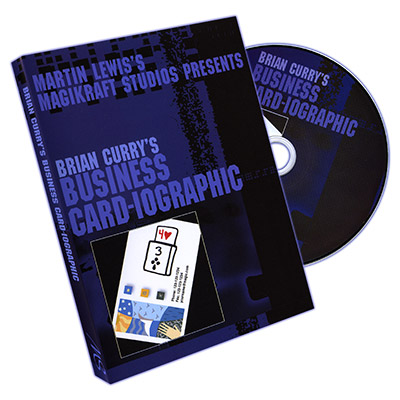 Flat out awesome. If you are a close up worker, you need to get this.
The idea is exactly the same as Martin Lewis' famous Cardiographic – only now, you have the ability to carry the finale around in your pocket. Construction of the gimmick is relatively simple and designed specifically for workers and repeat performances.
Brian Curry takes you through the entire process, from construction and designing your business cards to the straight forward and easy to perform Cardiograph routine; and to make things even easier, included on the DVD are several pages of PDF templates and graphics to help you design the appropriate business cards for performing this workhorse of a routine.
If you are a magic dealer and are interested in carrying this product, you can contact Murphy's Magic Supplies at 916 853 9292 or visit them on the web at www.murphysmagicsupplies.com.