Reading? Overrated! Download the review for later or listen to it below! If you have a product you want to talk about, tell us about it. Here's how.


The Lady Travels - Reviewed by Derek Merdinyan [1:32m]:
Play Now
|
Play in Popup
|
Download
—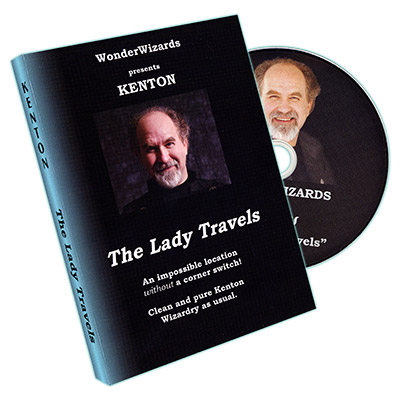 Lady Travels essentially accomplishes the same thing as as an Intercessor Gimmick.
The major advantage this idea has over the Intercessor Gimmick is that in the end, it is possible to show this deck cleanly where the Intercessor Gimmick must be removed if the deck is to be examined (it is still necessary to conceal something in this deck, but since it is the size of an actual playing card, it is much easier than an Intercessor). Because of the way these types of effects are performed, however, I do not think this is a major issue as the attention is not directed towards the deck.
You are supplied with three gimmicks, each of which will allow you to give the torn corner of a Queen of Hearts (the only card that works with this, and yes it is forced) to an audience member and vanish the card from the face of the deck. You cannot directly take the torn part of the card from the deck and burn it, tear it, etc – it must vanish from the face of the pack. The good news is that the card matching the tear can appear anywhere you want. There are no switches.
If you are a magic dealer and are interested in carrying this product, you can contact Murphy's Magic Supplies at 916 853 9292 or visit them on the web at www.murphysmagicsupplies.com.