Reading? Overrated! Download the review for later or listen to it below! If you have a product you want to talk about, tell us about it. Here's how.


International Collection - Reviewed by Derek Merdinyan [1:54m]:
Play Now
|
Play in Popup
|
Download
—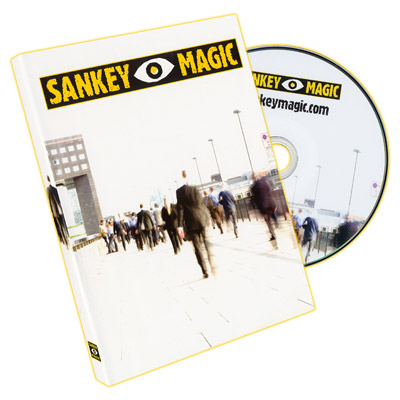 The real genius of this DVD is two fold.
1). From a marketing standpoint, language isn't a barrier and thus the material can be purchased and understood by anyone. The effects aren't even titled and instead are labeled with numbers. I even inquired with Jay Sankey whether the DVD is region protected or not – it isn't!
2). The magic taught here (for the most part) is great for transcending language barriers and performing in noisy performing situations where you'd look stupid yelling over the rock music for someone to "PICK A CARD"!!!
As previously mentioned, the DVD transcends the language barrier. How does this happen you ask? Non-lingual instruction, think XCM instructional DVD. For the most part this isn't an issue as you are able to learn the magic quite clearly; and since the magic here can be performed without any patter, no big deal, right? Sure, but what if you want to perform this 'normally' (with patter) and or would like some additional performing tips, subtilties, etc – too bad.
On the other hand, all the material on this DVD is readily available from the plethora of previous Sankey Magic products, so if you already own several of his books and or DVDs…
If you are a magic dealer and are interested in carrying this product, you can contact Murphy's Magic Supplies at 916 853 9292 or visit them on the web at www.murphysmagicsupplies.com.