Reading? Overrated! Download the review for later or listen to it below! If you have a product you want to talk about, tell us about it. Here's how.


Card Trick Magic Reviewed by Derek Merdinyan [1:08m]:
Play Now
|
Play in Popup
|
Download
—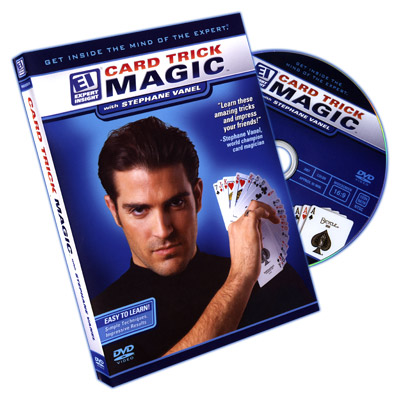 Card Trick Magic is without a doubt the best beginner's DVD I've ever seen focused specifically on card magic for people getting their first taste of magic. Unlike most card magic DVDs for beginners, Card Trick Magic sticks with the simplest of slights (Criss-Cross Force, Glide, etc) and encourages the viewer to master only a few basic moves used in most of the effects as opposed to learning several slights for only a few of the effects.
That said, this DVD is probably far too elementary for +90% of the people reading this review (at least on iTricks.com).
The production values for this DVD are pretty high, however, there were a few performance clips where road noise could be heard in the background.
If you are a magic dealer and are interested in carrying this product, you can contact Murphy's Magic Supplies at 916 853 9292 or visit them on the web at www.murphysmagicsupplies.com.