Reading? Overrated! Download the review for later or listen to it below! If you have a product you want to talk about, tell us about it. Here's how.


Cipher Speak - Reviewed by Derek Merdinyan [1:42m]:
Play Now
|
Play in Popup
|
Download
—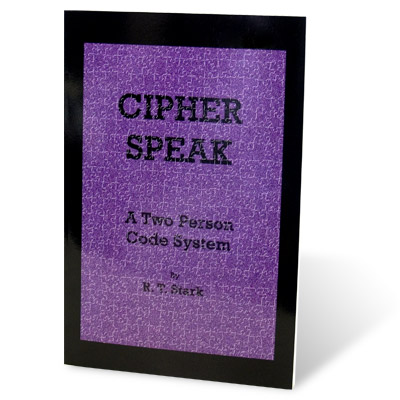 James Bond knows how to 'Cipher Speak', I'd bet on it! Of course, being able to communicate certain bits of information between two people in a way that's impossible to catch on to means those who plan on learning how to 'Cipher Speak' have endless hours of practice and memory work ahead of them.
The coding system taught here is complex but gets the job done if you wish to perform this type of mentalism routine without giving away any clues.
If you are a magic dealer and are interested in carrying this product, you can contact Murphy's Magic Supplies at 916 853 9292 or visit them on the web at www.murphysmagicsupplies.com.