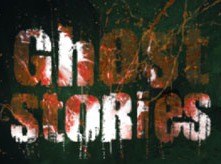 Actor/magician Andy Nyman's new play Ghost Stories, currently playing in Liverpool, has earned a rave review from the local press. The critic even goes so far as to say the collaboration between Nyman and Jeremy Dyson is a "perfectly constructed" piece of theater.
Its writers made much of keeping the plot, characters, soundtrack, cast and just about every other detail tightly under wraps.

This and the health warnings to ticket buyers with heart warnings, as well as uniformed nurses being spotted among the audience, has built up expectations of it being a seriously scary experience.

As a piece of entertainment it certainly delivered – mixing fairground ride tricks with psychological warfare and a vicious dark humour.
If you want to see this, you better hustle. The run ends on February 20th.