SPONSORED POST
Shin Lim Live At The Table
Wednesday, August 20th
Keep the lecture as a download within 48 hours after the live event.
His magic has to be seen to be believed. In his lecture, Shin will share with you some of his gimmicked wonders, and will even share material that has not been released before. He will also talk about his creative process, theory, music, timing, syncing, connection, and atmosphere. Shin will also perform his FISM act, and then break it all down for you. Not only that, but a few surprises too!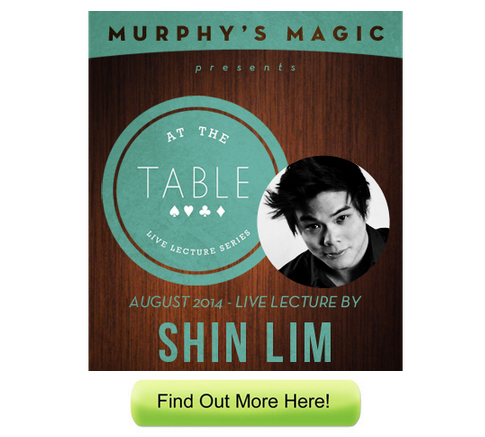 Buy it now from your favorite magic dealer, including:
And don't forget to ask about the VIP Membership!
SPONSORED POST