SPONSORED POST
We had an Amazing time with Rick Merrill last week. He showed us a great combination of comedy and magic as well as taught us routines from his FISM winning act.
This week continues the heat with John Guastaferro
John Guastaferro is a dynamic performer, author and creator. His published works are acclaimed by magicians worldwide, including his Brainstorm DVDs (2003) and book One Degree (2010). In this new lecture, John will cover a broad range of effects, predominately with playing cards, featuring some new material and old favorites. He'll also talk about the creative process and how the one-degree approach can create great impact through small refinements.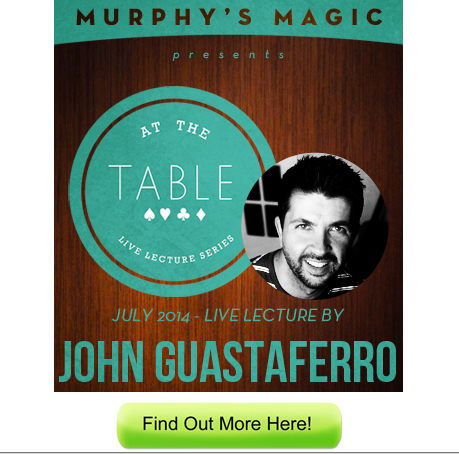 SPONSORED POST