SPONSORED POST
Mayhew (What Women Want) by Hermetic Press
"There is enough really good material here to make it a book magicians will want."
- John Lovick
Steve Mayhew has been a widely respected and groundbreaking close-up performer for many years. His presentations and magic have long been recognized for their pronounced originality, by those who have seen him perform and who have read the few of his tricks that have appeared in hard-to-get publications. Mayhew's material is being performed by some of the world's most respected card magicians. All those tricks and many previously unpublished ones are collected here, in their newest forms, many with full presentations: six generous, photo-illustrated chapters of card tricks, gambling routines and sleights.
Be sure to join these amazing performers At The Table.
With a season pass each live lecture costs only $12.49 each!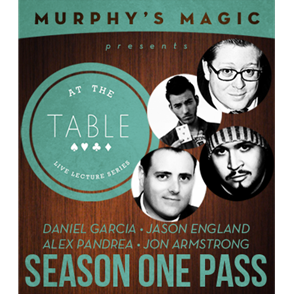 SPONSORED POST