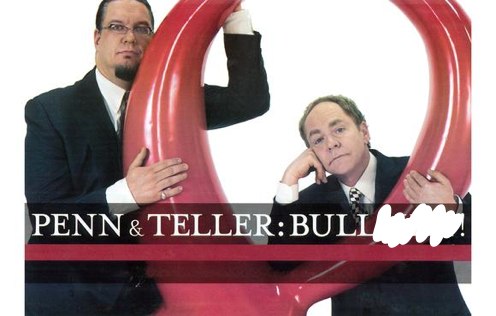 Penn Jillette, whilst talking up Adam Rifkin's new Showtime series Look on his Penn Point vlog, makes a point to say the show is on where his docu-series BS used to be.
Is the cult hit series finished on Showtime? Could it be moving somewhere else? Time will tell.
Thanks to eagle-eared reader Carlos for the tip.