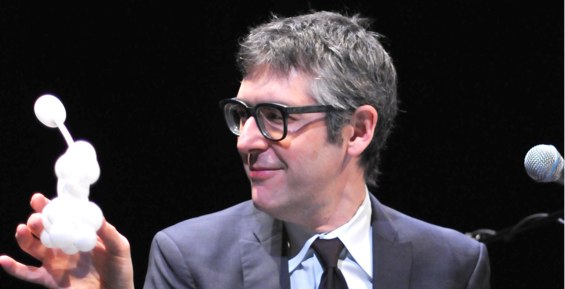 As per an interview with Rick Lax of Las Vegas Weekly…
The Internet tells me you used to be a magician. Have you seen any of our magic shows?

I'm a big Penn & Teller fan. But I myself was never very good; I was a teenage magician who performed at kids' parties. I can still perform a vanish, credibly, and I still, in special circumstances, will make a balloon animal.
We know now This American Life does at least contain one credible vanish. And, no, a balloon animal isn't magic.