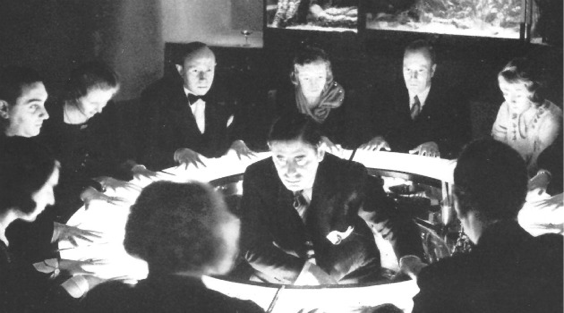 Keith Barry is, according to this interview with a New Zealand newspaper, reading up on Erik Jan Hanussen. Who is Erik Jan Haussen? I'll let Barry tell you…
"That's what I love about it. That's why I love flying so much because I can sit down and read. The book I'm reading at the moment is about Hitler's Jewish clairvoyant, a guy by the name of Erik Jan Hanussen, and people don't realise Hitler used a clairvoyant when he was in power.

"It was Hanussen who told Hitler to adopt the swastika and he taught Hitler all his brainwashing techniques," he says.
If you'd also like to better your mentalism routine by informing yourself about Hitler's taste in mind readers, you can pick up the book here.