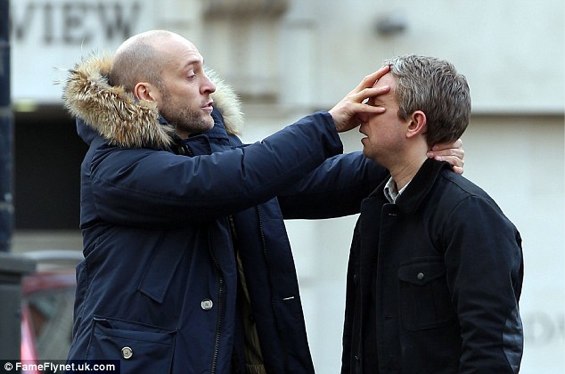 What? You got Derren Brown in my Sherlock. You got Sherlock in my Derren Brown. Two great tastes that taste great together! It seems as if the United Kingdom's premier mentalist will serve as a character in the superb BBC drama Sherlock. The Daily Mail published set pictures. And while we know that Derren will hypnotize Martin Freeman's Watson, we will leave the other story specific reasons why past the original post link for those who'd like to remain unspoiled.
But seriously! Derren Brown on Sherlock. That's kind of awesome.
Although, we wouldn't mind if Brown also showed to help Sherlock creator Steven Moffat's OTHER day job.