DISCLAIMER: iTricks.com does not endorse or guarantee the following item nor have we been compensated to feature said item.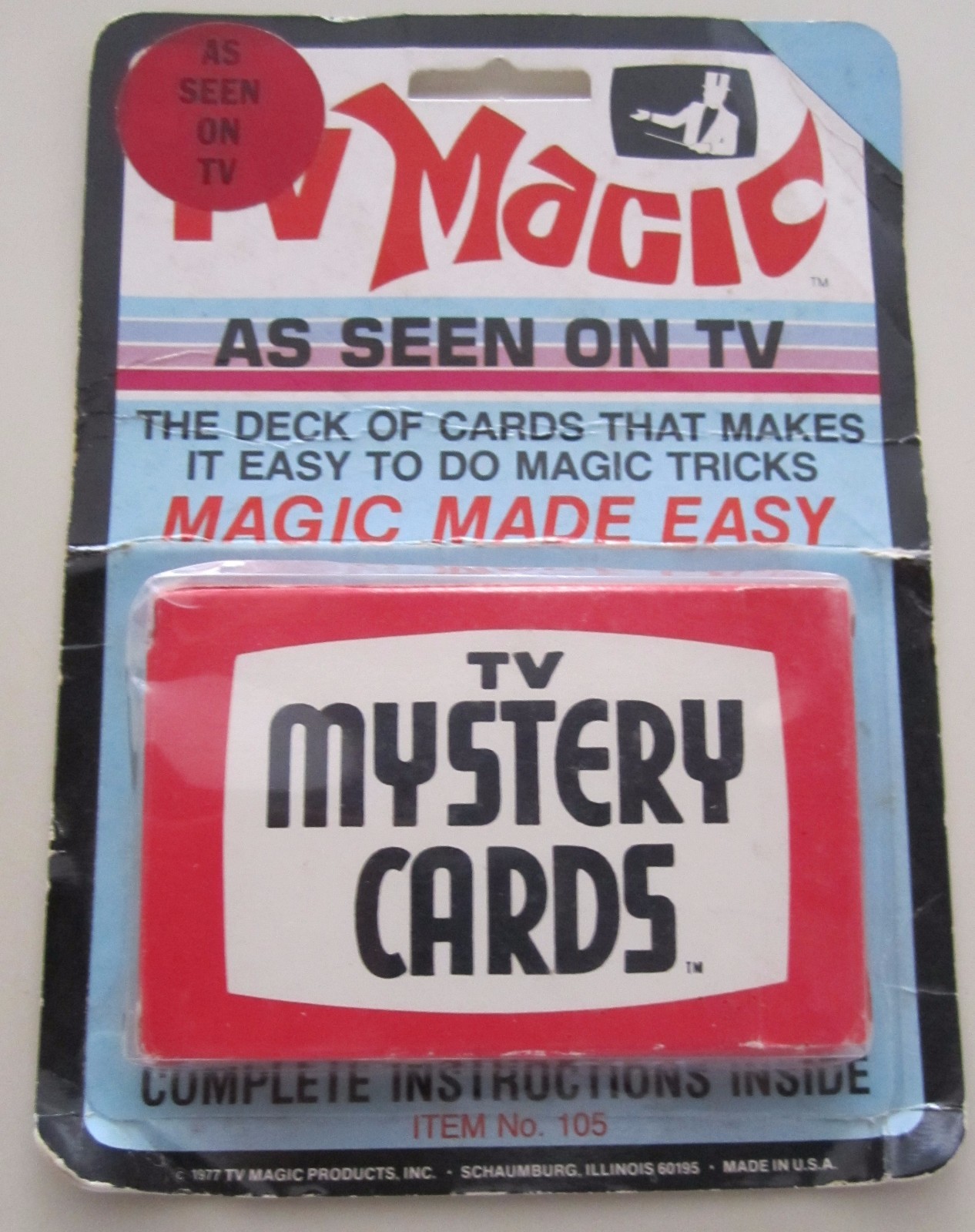 We've probably featured an auction for a deck like these before, but I am passing this along because I know for a fact many iTricksters (particularly Chicago area ones) have a real soft spot for Marshall Brodien. This 1977 deck of TV Mystery Cards is STILL IN THE ORIGINAL PACKAGE and up for grabs on eBay! Buy it now for $29.99 plus $3.99 shipping… not a terrible price for getting that one toy you never got as a child or replacing a favorite that you lost along the way.
Get more details or grab the deck while you can over on eBay. You might want to check out this circa 1972 Marshall Brodien magic set, too.