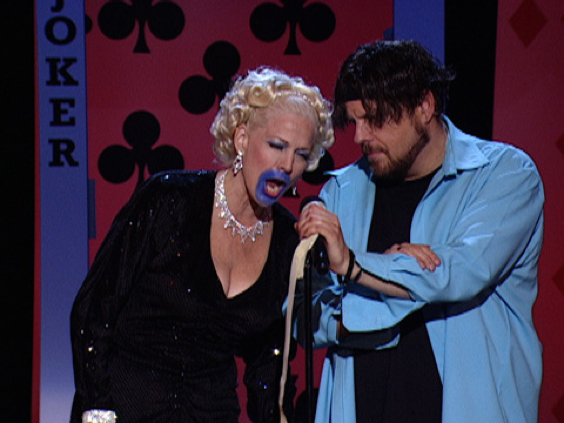 Amazing Johnathan is moving from the Harmon to the Bally's August 28th.
It will shift an hour later to 10 p.m. and will remain five days a week.
The show has been on hiatus since July to work on AJ's annual haunted house which this year will be open to the public. Here are the details:
The Amazing Johnathan's Screamont Experience is Opening in October, in partnership with the Las Vegas Club on Fremont Street and will be scaring nightly from 7pm. The two story haunt is half built, scripted, and coming along great!
We've also heard that his legendary Halloween Party will also be public this year. Which is pretty amazing.
Furthermore, Psychic Tanya's AJ's assistant for the last 11 years just celebrated a birthday. So congratulations to her!