DISCLAIMER: iTricks.com does not endorse or guarantee the following item nor have we been compensated to feature said item.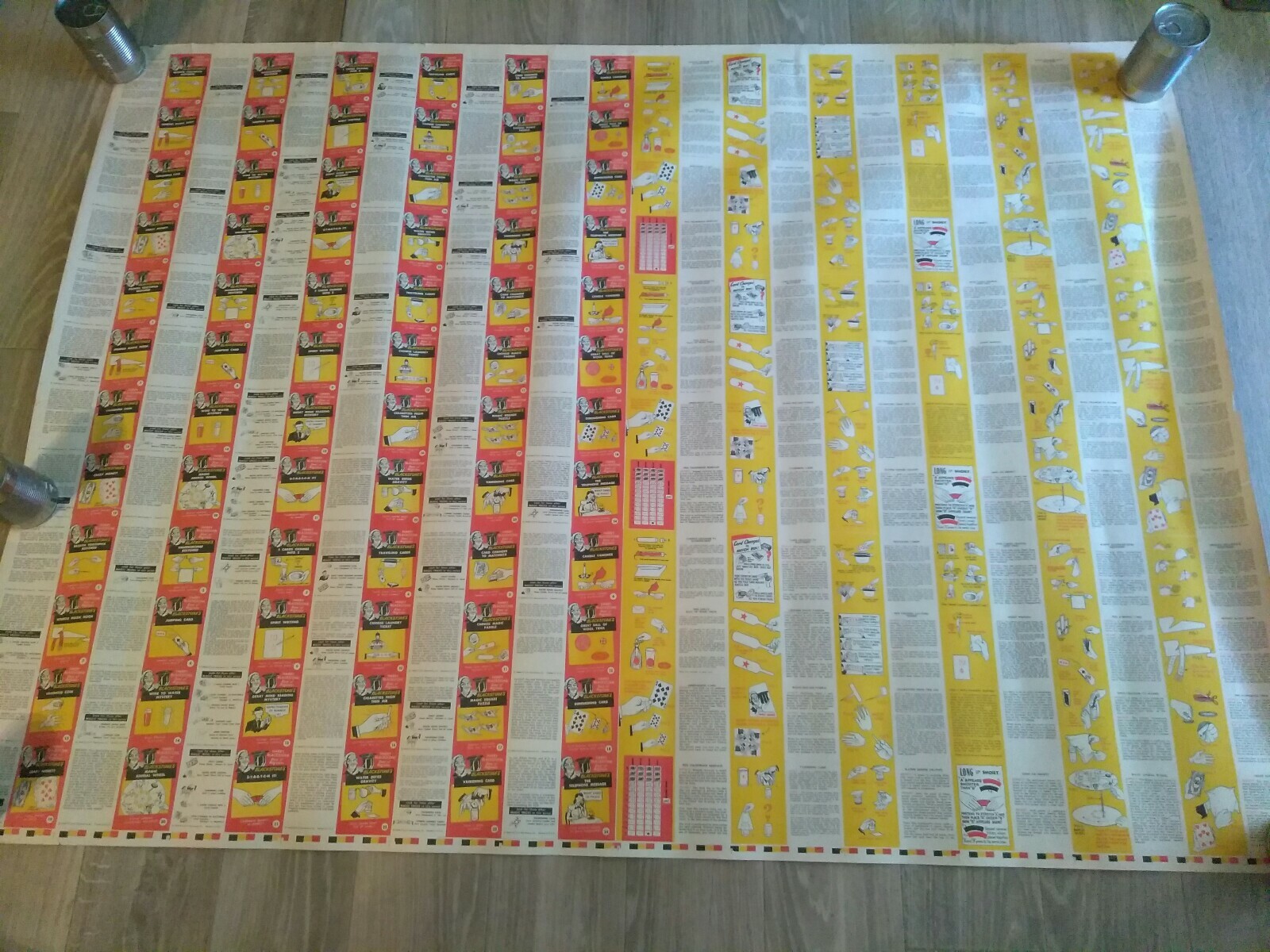 Here's an odd item from the pages of eBay: an uncut sheet of Harry Blackstone magic trading cards, circa 1962. It is a large sheet… those appear to be soda cans holding down the corners in the picture!
This unique piece can be yours for the right price and if you are interested, visit the eBay listing today. The auction is scheduled to end next Wednesday, May 1.