DISCLAIMER: iTricks.com does not endorse or guarantee the following item nor have we been compensated to feature said item.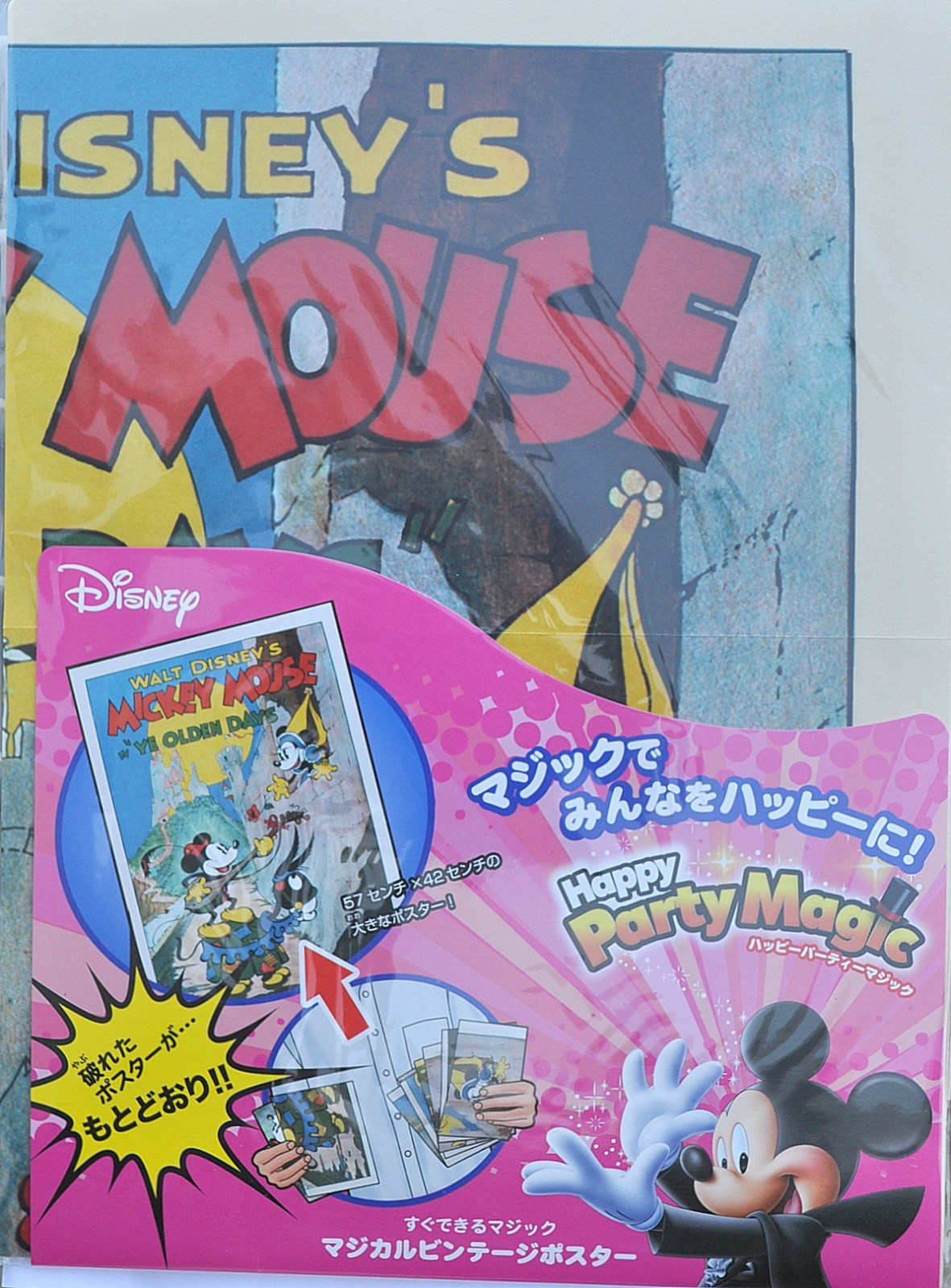 Normally when you catch Tenyo magic on eBay, it is one of their ingenious and now no-longer made pocket tricks. This auction, however, is for a Japanese Tenyo poster featuring Mickey Mouse! It is sure to appeal to magic collectors and Disney fans alike so you would think it is going to get kind of expensive. But this is a Buy It Now offering (and there are two posters) so $27 and it is yours (shipping included).
Check it out for yourself over on eBay.