DISCLAIMER: iTricks.com does not endorse or guarantee the following item nor have we been compensated to feature said item.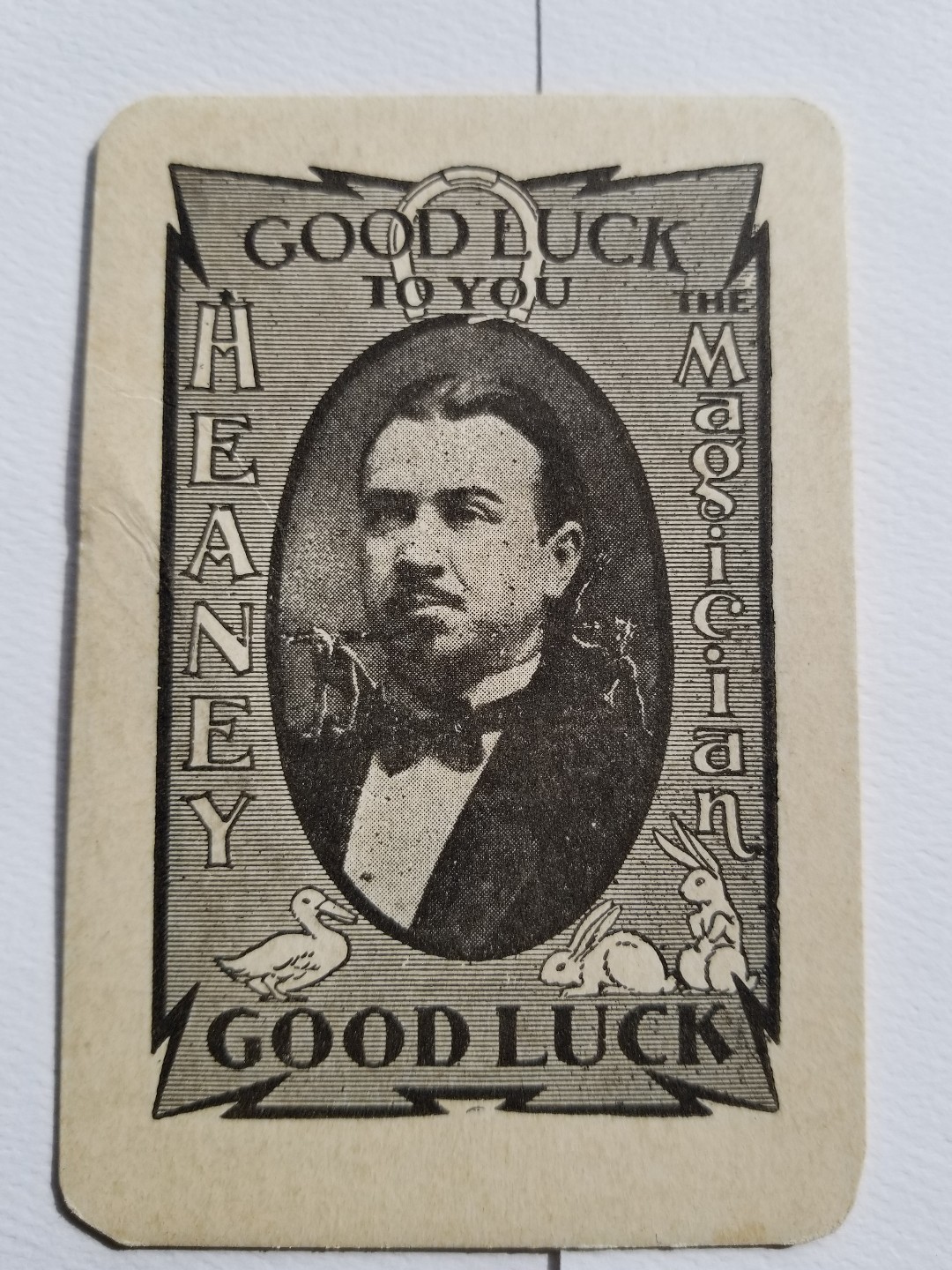 For anyone looking for a low cost way to get in to magic collecting or add some nice, visual pieces to their collection, there are a few auctions on eBay right now you should check out, Seller MagicCollectiblesPlus has a few vintage throw out card offerings, including pieces from Heaney the Magician (shown to the left), Pierson the Great and a lot with cards from Thom Petrie and Harry Tomlin.
All three listings are auctions, not Buy It Now offerings. They all end on Saturday (May 15) and have an opening bid of $5 with $3.50 in shipping charges. Good luck!