DISCLAIMER: iTricks.com does not endorse or guarantee the following item nor have we been compensated to feature said item.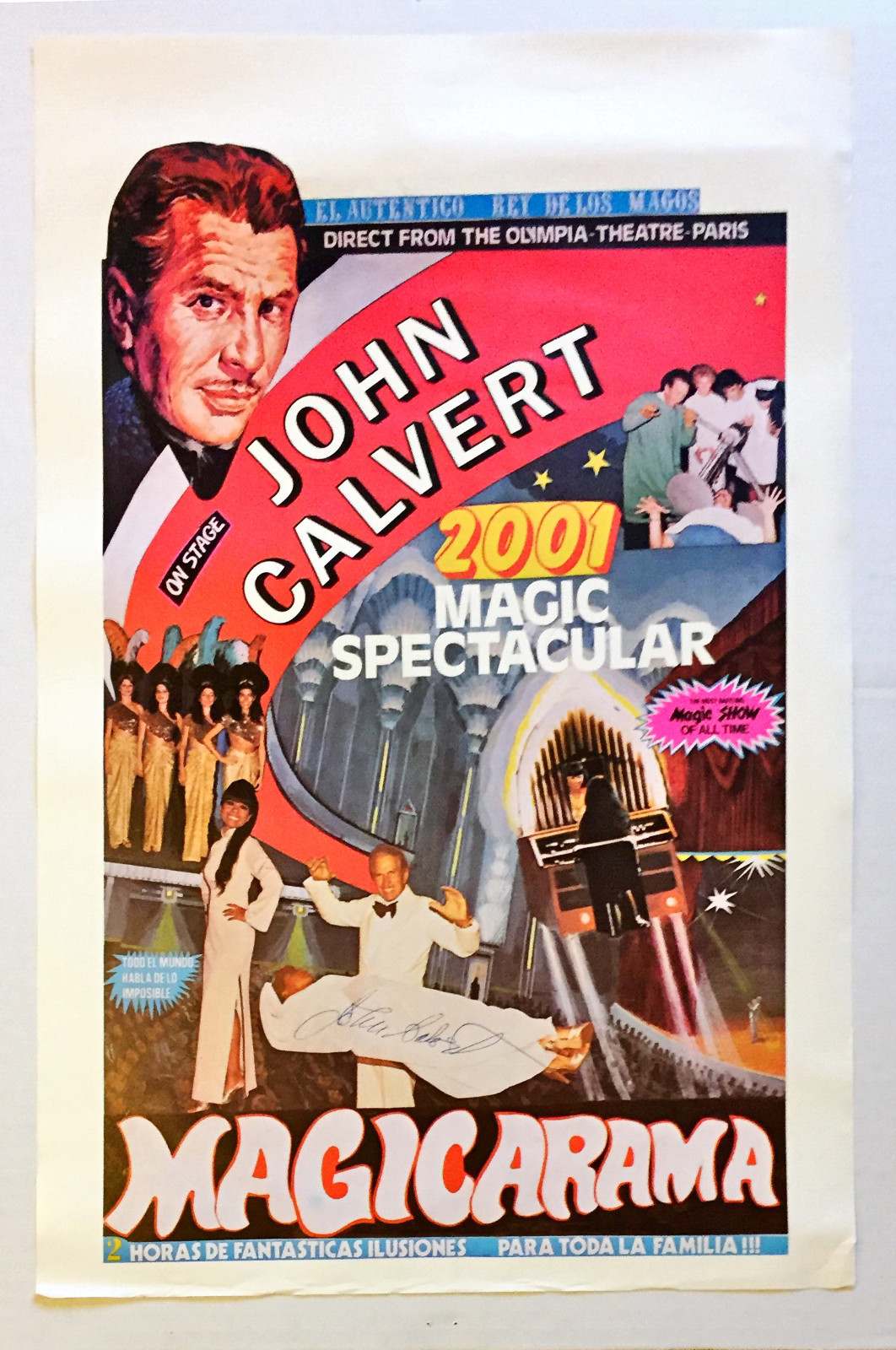 A second affordable John Calvert poster is available over on eBay. This one is a bit different than the one we featured earlier this morning. It is from his 2001 Magic Spectacular and is actually a Spanish language poster. Much like the poster from this morning, it also features an unverified signature. The auction is scheduled to end on Friday and you will need to remember to add in about $13.00 for shipping.
You can see more images of this poster and, of course, place your bid over on the eBay listing.