DISCLAIMER: iTricks.com does not endorse or guarantee the following item nor have we been compensated to feature said item.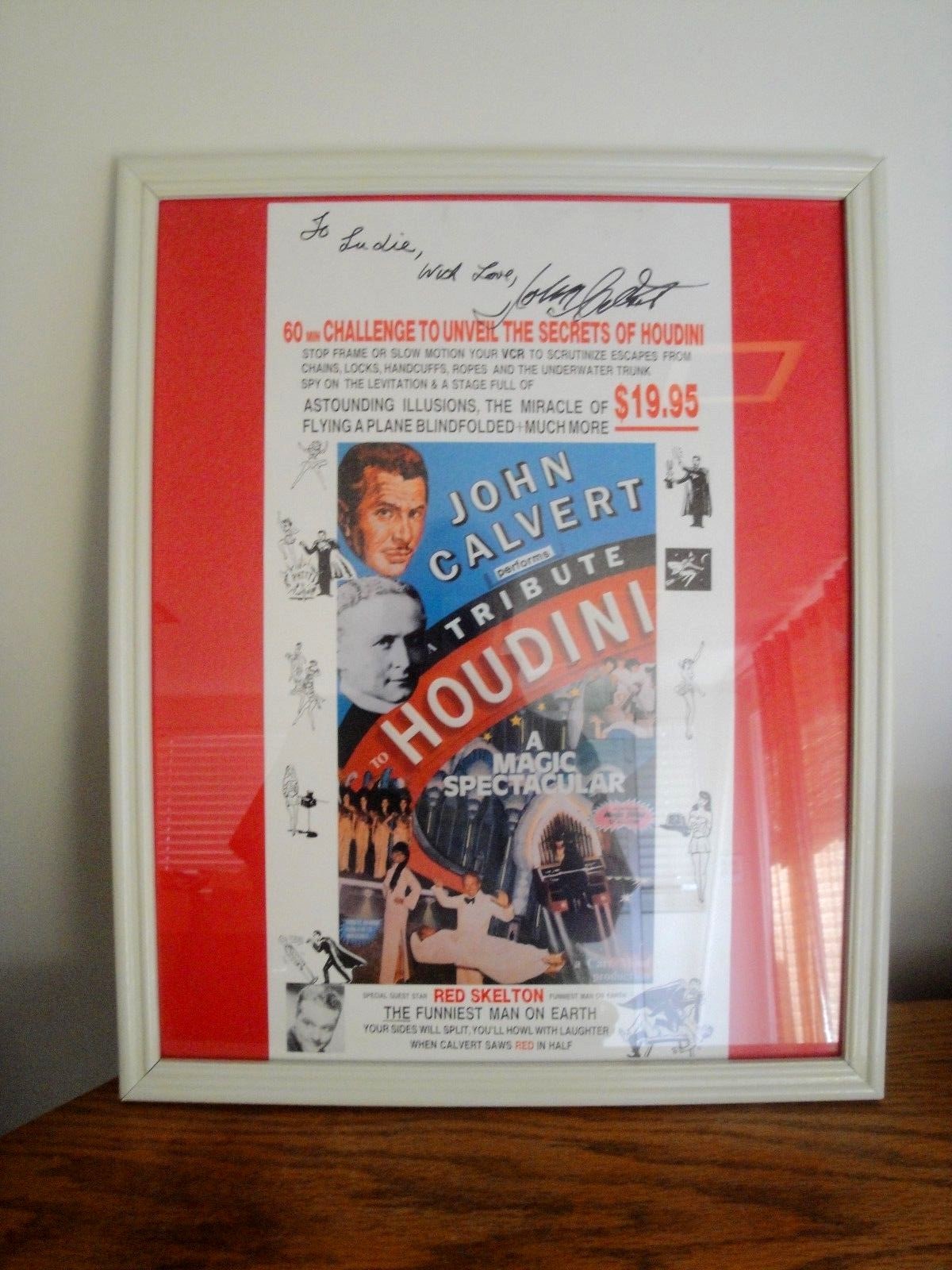 You have until May 25 to bid on this poster for a John Calvert tribute to Houdini on VHS, which featured special guest star Red Skelton. What makes this framed 18 by 24 inch poster truly amazing is the John Calvert autograph. There is no history or background offered, so you will have to take the seller's word as to the authenticity of the signature.
The bidding starts at $49.99 plus shipping. It is coming from Las Vegas. If you need to add this to your collection, visit the eBay listing.