SPONSORED POST

"This is so f#&king great. So many ideas are rushing through my head right now!" – Calen Morelli
"Ran Pink is a genius! I've used his pens on everything from money to my own flesh and it has made it into several of my videos. And I'm not done creating new effects with it!" – Justin Flom
Ran Pink understands the mind of a creative magical ARTIST. After years of research and development, he's created something that generates "infinite possibilities" with one very special device.
P'ink is perfect for creating powerful magic for any audience. From effects that can be pulled from your wallet in a casual setting to routines for formal performances. There are infinite possibilities.
Portable, subtle, and customizable.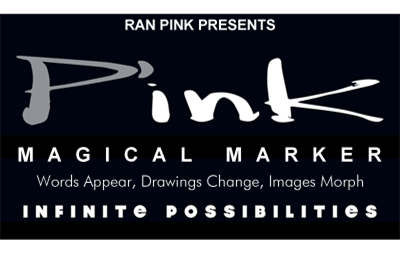 Available at your favorite Murphy's Magic dealer including:
Enjoy the Magic
Magic Trick Store
Dude That's Cool
Hocus Pocus
Spectram Magic
Saturn Magic
Strixmagic
SPONSORED POST