For over fifty years, one magician almost forgotten was published in The Sphinx, Jinx, Linking Ring, Genii and more.
He discovered magic during World War I and would make a career of it. Despite several books, effects and scores (if not hundreds) of articles, Lu Brent would always remain a bit of a mystery.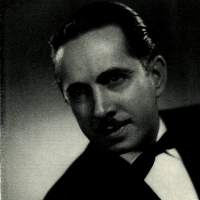 The November, 1927 issue of The Sphinx was a good one. A young Cardini, in top hat, was featured on the cover. Just inside, one would find an advertisement for a mail order magic course by Dr. Harlan Tarbell. Inside, on page 319, was a trick called The Man In The Tweed Cap contributed by UF Grant. Sharing the page was another trick, Penetration Matchik, credited to Lou Brent which was designed to be a follow up to a trick he had contributed the previous month. Cardini, Tarbell and Grant are still familiar names to magicians almost 90 years later, but Lou Brent is not nearly as well known. Once he adjusted the spelling of his name to Lu Brent, though, he would go on to create dozens and dozens of effects over the next few decades.
After these first couple of tricks were published, the genie was out of the bottle. Even though Lu Brent had only recently begun performing professionally he had a number of ideas. In the following months The Sphinx would publish a couple of effects he contributed in conjunction with Skorko which included Lu Brent illustrations and then a few more only from Lu Brent. He would also begin marketing Cig-O-Test, a very successful item which is best described as a blindfolded cigarette test. It is literally the type of trick you just do not see anymore, but in an age which saw doctors prescribing smoking to help patients relax it was a hit.
1930 saw a series of effects and tips by Lu Brent being printed in the Linking Ring. In the July issue it would be mentioned, by another columnist, that Lu Brent likes to glue another card to a Joker to create a double thick key card that can easily be found with a cut or shuffle. This is something still being used by many tricksters today! By the end of the year, the young magician had contributed over a dozen tricks to several magazines ranging from cigarette tricks to spiritualism. The common thread among the effects was that they were all close up or pocket tricks and did not require elaborate props.
By 1931 Lu Brent's bookings were being mentioned in magazines. He was based in Camden, New Jersey near Philadelphia (like most magicians in the age before reliable phone service, much less the Internet, he often gave out his mailing address) and tended to work the region's night clubs. He started printing a four page monthly called The Entertainer with WT Connor to promote magic as entertainment in the area. Shortly thereafter, in 1932, Lu Brent published his first book Novel Magic. By the end of the year he would also release Five Super Card Mysteries.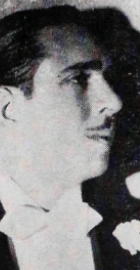 Lu Brent was a familiar name to anyone reading the magic periodicals in the early 1930s and this would continue to be the case throughout the decade. In late 1933 he would start writing a series called Lu Brent's Pet Effect for Linking Ring. Despite the poor economy, there were still constant reports of his bookings. He would also start a series for Genii, called Ideas Of Idle Moments, in 1937. The next year would come reports that his first son had been born. Despite the fact that Lu Brent had been a near constant presence in magic magazines for the past decade, very little was known about the man by anyone outside of the Philadelphia area.
This would not change until 1945. By then, he would have another son (famously born at the exact moment Lu Brent anxiously glanced at his watch before hitting the stage to perform), another hit with Torn and Restored Magazine Pages and another booklet in the form of Five Star Effects. Finally, in September of 1945, it occurred to Gene Gordon that the magician behind all of these effects was probably a bit of a mystery to most readers. For the first time, magicians across America would learn about the man who had been turning out great close up magic for almost two decades.
Born in 1903 to a Russian and Polish family, Lu Brent's birth name was Boleslaw Lubrant. He would trace his love affair with magic to the age of 14. He found a magazine in the shipyards where he worked which fascinated him to the point he ordered several magic catalogs. Once he received these, he built several props of his own based solely on the illustrations and descriptions. He was able to see Thurston, Goldin and other magic acts, including Judson Cole, who would spark a love for close up effects. Magic would have to be put on a back burner when he enlisted in the Army in 1921, but the six year stint would connect him to well known Sphinx columnist Bill Frazee and give him a stage name when a clerk mistyped Lubrant as Lu Brent.
Right after the Army, the newly dubbed Lu Brent started writing and performing. Based on his early Sphinx contributions he at least experimented with the spelling "Lou Brent," but it may be that the magazine's staff took Lu as a typo. Whatever the spelling of his stage name, he was able to turn magic into a profession. Gordon also reported that early in his career Lu Brent invested in rental properties, showing that he had a head for business as well as magic.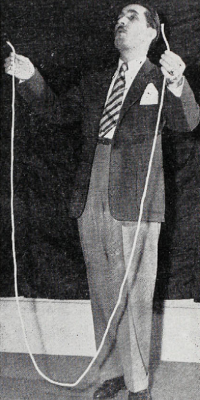 Lu Brent would continue to be a prolific creator and performer, but there would be precious little else written about the man himself. He would revive Ideas Of Idle Moments in the mid-1950s for Genii. When Kanter's was purchased by Mike Grey in the early 1960s, Lu Brent took a position as a demonstrator. In 1966 he released TRICKS (Totally Refreshing Ideas and Closely Kept Secrets) through Micky Hades and would eventually release three volumes of Lu Brent's Magic Tricks with Hades as well. Despite all of his output, Lu Brent continued to avoid off stage attention. In fact, when the Linking Ring published a Lu Brent Parade in 1953, he told the editors to simply re-run Gene Gordon's 1945 article!
Lu Brent would slow down eventually. By the time the third volume of his Magic Tricks series came out in the early 1980s, he was rarely mentioned in the magazines. Of course, he was about 80 years old by that time! In August of 1993, the Philadelphia Assembly report in MUM mentioned that Lou Brent had passed away. It stated that Jerry Remenicky eulogized the long time magician "recalling the many fine attributes of this highly respected gentleman, along with his deep interests in the field of magic." Tom Ewing conducted the Broken Wand. Sadly, although Lu Brent had been published in every major magic magazine of his day, the MUM story seems to have been the only mention of his passing.