SPONSORED POST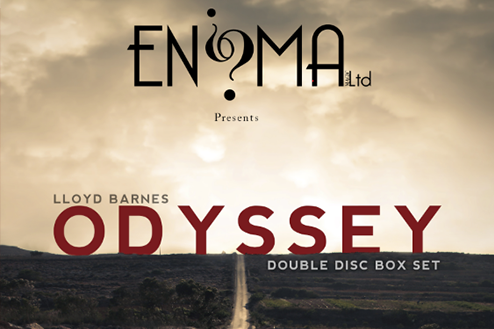 After over 8 years in the making, Lloyd Barnes (consultant for Channel 4's six part television magic series 'Troy.') is finally releasing some of his most close guarded and sought after secrets on this debut, beautifully shot and packaged, double­disc DVD box set.
In Odyssey, you'll learn 20 of Lloyd's uniquely visual, direct and practical effects. All of this is taught in expert detail, including professional tips, tricks and nuances learnt from years of performance and refinement.
Available now exclusively from Enigma Ltd.
"Some of the most direct and visual work I have ever seen. You would be a fool to miss this!" ­ Alan Rorrison. Consultant for Dynamo, Creator 'Smoke' by Theory 11.
"Holly CR#P thats some super visual stuff…. Unreal!" ­ Titanas. Creator of Titans' Finger by Paul Harris Presents.
CLICK HERE
to get yours today while stocks last.
SPONSORED POST