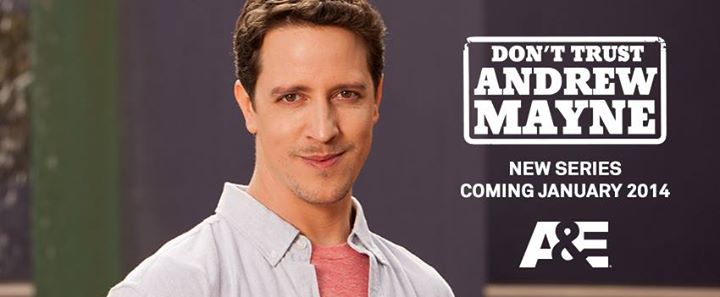 Andrew Mayne will bring magic to A&E this January with Don't Trust Andrew Mayne, a new series. Viewers of the season finale of Duck Dynasty saw their glimpse of the new series tonight.
Mayne is the publisher of iTricks, in the interest of full disclosure.
As the editor of this site and a close friend of Andrew I am extremely excited to tell you all about this. The team behind Andrew, magically and production-wise is first rate and dedicated to creating a series you will enjoy.
You will hear much more about this as we go forward but for now, you can like the Facebook page. The amazing producers, and friends of iTricks Joke & Biagio wrote about the series on their blog.
And of course you can let Andrew know what you think on Twitter @andrewmayne or in the comments below.