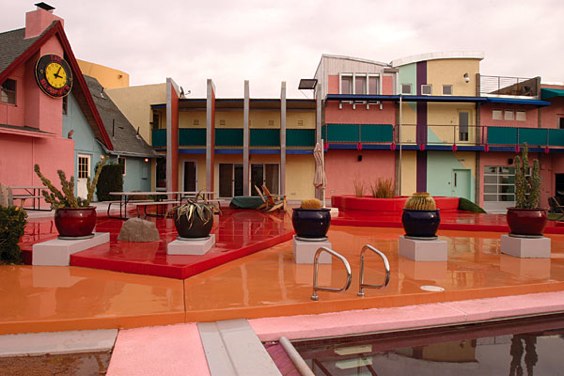 One huge element of the Penn Jillette mythos is going up for sale. "The Slammer" the massive, colorful compound Jillette calls home is officially listed at $2.1 million. No word on why the larger, louder half of P&T might be selling his iconic abode but here is the official listing:
"Fabulous Modern Style SW Las Vegas Compound with over 8.5 acres. This is one of the most unique and private homes in Vegas, commercial quality const. ,14 seat movie theater, prof. recording studio, Creston system, double gated w/ security system & cameras all over. Colorful, Modern style w/ great features, Master Suite w/ private office, seating room, rooftop balcony w/ amazing Mt/Strip views, and access to the courtyard."
The house has seven bedrooms and 10 bathrooms.