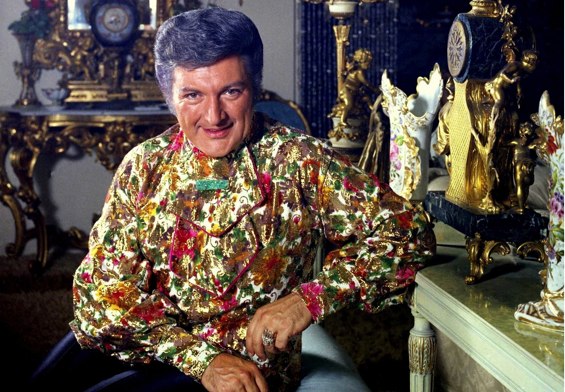 From the Los Angeles Times piece on the costume and location challenges for Steven Soderbergh's upcoming HBO movie "Behind the Candelabra"…
Meanwhile, Cummings, who previously worked with Soderbergh on "Magic Mike" and "Contagion," had to create and decorate 30 sets, including five of Liberace's several dozen residences. Only one, a Chinese-themed Los Angeles penthouse, was able to be used in the actual production. The rest were re-created using sets or existing locations: Zsa Zsa Gabor's home in Beverly Hills, Siegfried and Roy's residence in Las Vegas and the high-roller Verona Suite at the former Las Vegas Hilton were all stand-ins.
Odd, I wouldn't have guessed they shared much of an taste in style.