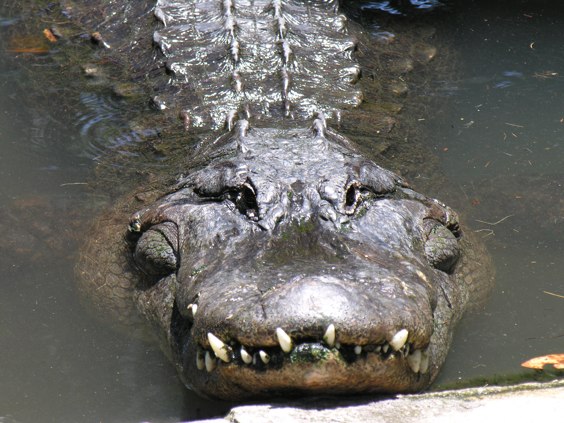 Maybe a change of scenery can bring a little luck to the Criss Angel BeLIEve crew.
CA will head to Florida for an demonstration entitled: Trapeze Alligator Escape. It is described thusly:
Criss will be shackled over an alligator swamp with more than 250 vicious alligators circling below. He will be covered in blood and chum and locked in a stockade device that no other magician has ever successfully escaped. If Criss cannot escape, he will be eaten alive. Criss will have to escape the locks that hold his neck and hands in the stockade which will cause him to fall closer to the alligators. He will then have to free his ankles before a hungry gator gets to him.
The stunt takes place Tuesday at 1 p.m. and is free to the public. You'll have to head down to the Everglades Alligator Farm in Homestead.