Michael Lauck is a columnist for iTricks, his work appears on Mondays.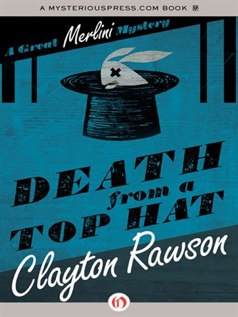 Some magicians, such as Harlan Tarbell, were successful illustrators and others were successful writers, such as Walter Gibson, but Clayton Rawson was both.
Clayton Rawson began his career as an illustrator in Chicago but would become famous as a mystery author. He contributed to the world of magic by creating tricks as well as stories featuring magicians turned amateur sleuths.
Born in Ohio in 1906, Clayton Rawson became a Chicago-based illustrator after his graduation from college. He was able to maintain a living in the mid-1930s, illustrating everything from Murder of a Missing Man by Arthur M Chase to Alice Radford's children's book Little Brown Bruno. He had practiced magic since childhood and about this time he began making contributions to magic magazines. The Sphinx published a short article by Rawson in October of 1935 giving magicians a few tips on how to use cigarette rollers to create magical effects. It was in 1938, though, that Rawson truly broke out. Not only did he have effects printed in The Jinx and Genii that year, he also saw the publication of his debut novel Death From A Top Hat.
Death From A Top Hat belongs to a sub-genre of mystery stories known as locked room mysteries in which the corpse of a murder victim is found sealed in a room that can only be locked from the inside. When the corpse found in an apartment locked from the inside is a magician and the suspects include magicians, psychics, a ventriloquist and an escape artist the police turn to magician and Times Square magic store owner The Great Merlini for help. Freelance magazine writer Ross Harte relates the action as the body count rises, suspects become victims and, for good measure, bullet catches are performed. The book was a success, and not only with magicians (there are many rave reviews in the magic periodicals of the day and even stories of magic shops carrying the novel). The rights were acquired by MGM and in the summer of 1939 a film version, known as Miracles For Sale, hit the silver screen. The movie version will forever be remembered by film historians as
the last feature directed by Tod Browning, who had helmed the classic Bela Lugosi version of Dracula and cult favorite Freaks. Robert Young (who would go on to star as the title character in classic television series Father Knows Best and Marcus Welby, MD) portrayed the hero, who was called The Great Morgan instead of Merlini. Although uncredited in the film, IMDB reports that Paul Le Paul was the film's magic advisor.
Merlini would appear in a handful of short stories and three more novels: The Footprints on the Ceiling (1939), The Headless Lady (1940) and No Coffin for the Corpse (1942). The last also was turned into a movie, known as The Man Who Wouldn't Die, which was also released in 1942. The film was part of a series featuring Brett Halliday's detective Michael Shayne so The Great Merlini was again denied his silver screen spotlight. He does briefly appear (played by Charles Irwin) to consult with Shayne. Meanwhile, The Scarlet Wizard Don Diavolo jumped from the pages of The Great Merlini's adventures into stories of his own. An escape artist and stage magician working out of Greenwich Village, Diavolo starred in four novellas which were written under the pen name Stuart Towne (who also happened to be a character from the Merlini stories). In the 1950s The Great Merlini would twice visit the small screen. An unsuccessful pilot, The Transparent Man, was aired by
NBC in 1951. It featured EG Marshall as the bad guy and Jerome Thor as The Great Merlini. Lesser known was a Great Merlini teleplay shown the year before as part of NBC's Cameo Theatre, which featured minimal props and black backgrounds allowing for free camera movement. The episode was written by Rawson and featured well known actor and amateur magician Chester Morris as Merlini.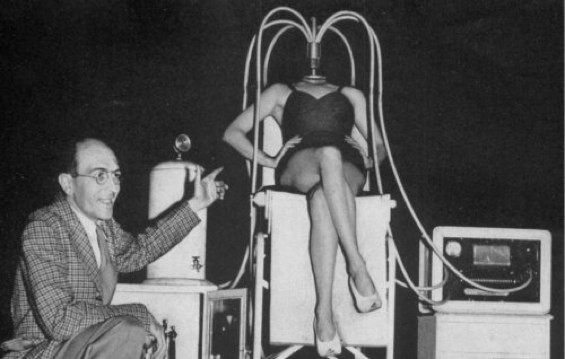 With the success of Death From A Top Hat, Rawson was regularly being mentioned in magic magazines, which would include mentions of his performances as well as book reviews and the odd effect. In a 1941 issue of Genii he even contributed an effect called The Cards of Satan in the form of a one act play starring Rawson, Stuart Towne, Don Diavolo and The Great Merlini. In a letter that appeared in the next issue The Great Merlini, blaming Clayton Rawson for once again being too quick to print his adventures, tweaked the methodology of The Cards of Satan. Rawson took time from his mystery work to add several magic books to his bibliography. He worked with John Scarne to produce Scarne on Cards and Scarne on Dice and with Al Baker on Al Baker's Pet Secrets. Borrowing the stage name of his most famous character Rawson also wrote How to Entertain Children with Magic You Can Do and The Golden Book of Magic: Amazing Tricks for Young Magicians. Rawson returned to
his roots as an illustrator to help Jean Hugard and Frederick Braue on their book Expert Card Magic. He also would provide the drawings for The Collier Quick and Easy Guide to Magic by Hal G Vermes in 1963.
Thanks to The Great Merlini and Don Diavolo, Clayton Rawson is best remembered not as a magician or illustrator but as a mystery writer. It is fitting that he was one of the founders of the Mystery Writers of America. The group credits him with their first slogan ("Crime doesn't pay — enough") and for founding and editing the organization's newsletter, The Third Degree. He is was also responsible for suggesting a yearly banquet to celebrate The Edgars, the awards presented by the group in a variety of categories. In 1949 and again in 1967 he was the recipient of special Edgars for his contributions to the group. Clayton Rawson would finish out his professional career as the editor of Ellery Queen's Mystery Magazine, a post he held from 1963 until his death in 1971. His books are held in high regard by mystery aficionados and are still available today in print and as Kindle e-books.