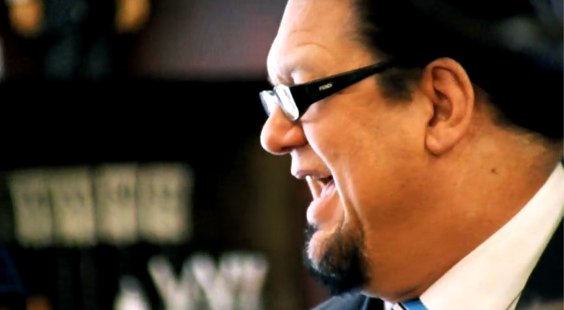 Celebrity Apprentice is back! And with it comes the second tour of duty for Penn Jillette, who has been vitriolic on subject of the Donal Trump's business simulator.
He survives the first week, which involved meatball making. But Jillette wasn't a major factor. His team (the slightly less dysfunctional of the two) won the challenge by a large margin. All of the board room histrionics, which included one-time Penn agitator Piers Morgan, focused on the other side.
For those keeping track, Poison frontman Brett Michaels was "fired".
Full episode below…