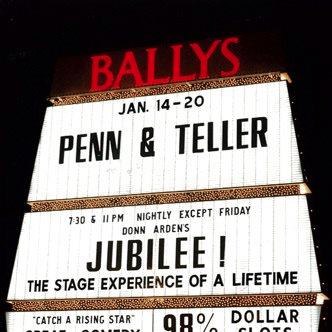 It's been two decades since Penn & Teller first performed in Las Vegas and to celebrate the occasion, the duo is dusting off the first routine they debuted with at Bally's Casino.
According to Robin Leach, there are a few routines in there that haven't been seen since:
Two of the three pieces from 20 years ago haven't been seen in Las Vegas since. I also can confirm our earlier scoop that Caesars Palace and Rio President Gary Selesner will announce their astounding six-year contract extension from the stage. It will be followed by a celebration hosted by the good folks at our sister publication Vegas Magazine.
Interesting to see P&T, who have been a model case for evolution and refinement dig through the nostalgia bin for a one night only affair.