SPONSORED POST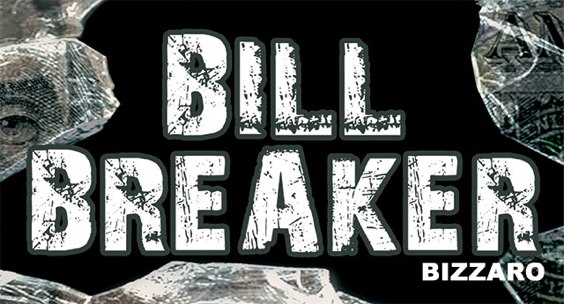 "Can you change my dollar into a hundred?"
http://www.penguinmagic.com/p/3228
Ask any pro, this is one of the most common question magicians get. That's why it's virtually necessary to have a good "bill-change" ready to go.
Pros like Shawn Farquhar, Jeff McBride, and Rick Lax love Bizzaro's bill-change because it's SUPER VISUAL, and SUPER EASY.
http://www.penguinmagic.com/p/3228
"It's QUICK, it's VISUAL, and unlike some other bill changes, it's INCREDIBLY EASY TO DO." – Rick Lax
"It's quick, VISUAL magic." -Shawn Farquhar, FISM World Champion
Bizzaro is a visual magic GENIUS*, and his creations all have a Willy Wonka meets The Mask vibe to them. Bill Breaker is no different. It will make you smile… EVERY TIME.
PROFESSIONALS: Bill Breaker was invented by a pro, and it's PERFECT for walk-around. Instant reset, takes up no space, LASTS FOR YEARS and because money's involved, it's almost impossible to beat.
Watch a demo here:
http://www.penguinmagic.com/p/3228
SPONSORED POST