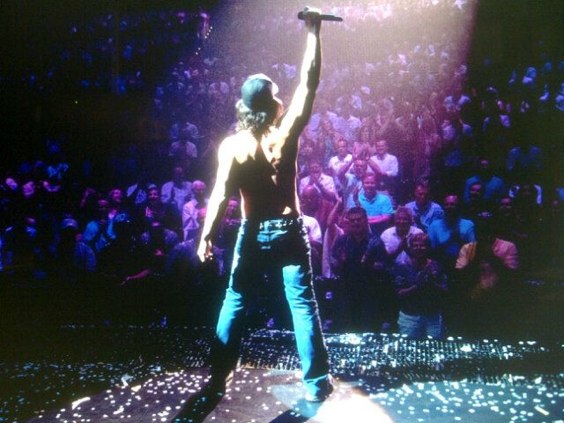 Criss Angel has a big announcement this month. This is the cryptic message being broadcast from his Twitter account. As we round the halfway point of January, we can't help but wonder what CA has up his sleeve.
But let's indulge in a little Kremlinology, shall we. Both tweets have been accompanied by pictures of Angel onstage during Believe. Could it be an extension for the Luxor show? Possibly a reworking of Angel's contract to allow for a tour outside of Vegas? Either way, it seems like the hints lead to something related to Criss' live performance career.
But who knows? It could be something way out in left field. We can only wait and see. Perhaps he'll drop a few hints during his Loyal Saturday broadcast this weekend?