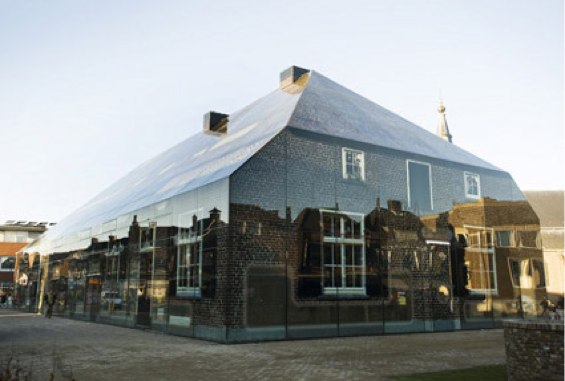 Seriously, take a look at this house. It looks like it's fading in and out of this world. Reaching from a bygone era through some sort of supernatural wormhole or hiccup in the space time continuum.
In reality, it's made of glass and decorated to look like an actual house. You can find this supernatural marvel in the Dutch town of Schijnde where it was built by a local architectural firm.
It's also highly encouraged that no one throw stones.