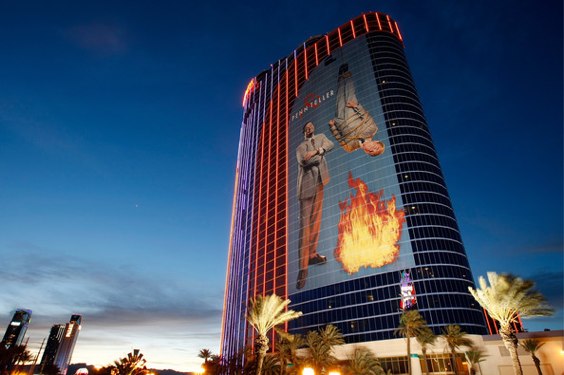 Long considered to be among the vanguard of Vegas magic shows, Penn & Teller look to be staying put in the theater with their name on it at the Rio All Suites: Las Vegas Hotel & Casino. Robin Leach is reporting that the duo are all set to ink a six-year extension which will keep them at their current gig until 2018.
Leach believes it to be among the longest contracts ever signed for talent in Vegas. This is probably in no small part to the kind of press both Penn & Teller have continued to drum up together and separately. Between Teller's theatrical endeavors and feature films as well as Penn's reality television dalliances and book releases the pair have found no shortage of paths into the public consciousness. That's before you even factor in the Universal Studio Halloween Horror Nights deal or any of their other projects as a team.
No matter how much magic has fluctuated in that town, it's always good when the big guys are eating well and this is surely a sign that will continue for P&T.