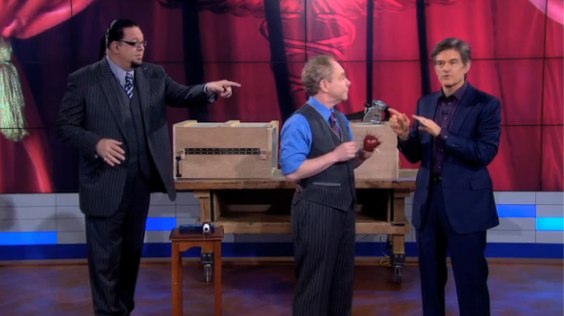 Penn & Teller will be on Dr. Oz syndicated show tomorrow, here is what you will see:
Are you a fan of magic? Do you like watching magicians while trying to figure out the secret to their tricks and illusions? If so, you will be in for a real treat on the next Dr. Oz show because he has two of the funniest, most famous magicians anywhere, and they are helping him debunk some myths. Get ready for "Penn & Teller: Ultimate Medical Myths Busted!"

Are there a few medical myths that you believe? There are some that your doctor probably believes, too, but Penn & Teller and Dr. Oz are going to debunk them all and I have a feeling it is going to be funny and entertaining! Come back soon to find out how this hilarious team of magicians helped Dr. Oz bust some of the biggest health-related myths while entertaining his audience and wowing his fans.
Check local listings…