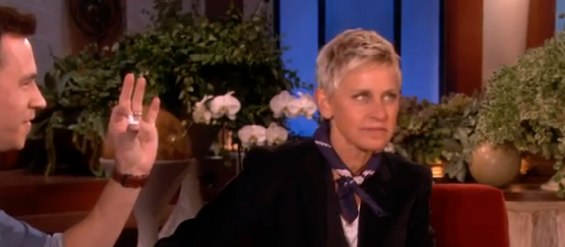 My favorite thing about Ellen Degenerous and her reaction to magic is the look she gives right after the magic moment. Blank. But highly suspicious. Sometimes she even looks right off camera, as if this is a sting operation by a secret order pledged to irradiate true sorcery.
It's that look, for which we've placed for you above, that Justin Flom earned on today's show.
There is another interactive bit that we will post later once it's up.