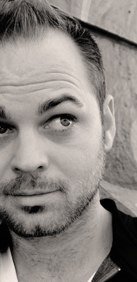 Ellusionist reports that they've raised $1,600 going directly to injured magician Wayne Houchin by putting rare items up for auction to their fans.
Thanks to your generous bids, we raised more than $1,600 to donate directly to Wayne (total reflects final amount after eBay fees). That money will go directly to him and his recovery.

Thank you so much for helping us help him. Houchin is an influential magician whose impact is still felt among our customers. His man-of-few-words approach is often imitated. He is one of magic's most generous teachers and skilled performers, who had just recently hosted the Discovery Channel's "Breaking Magic."
Houchin was injured when a Dominican television host dumped a handful of flaming cologne on his head resulting in burns on the California magician's hands and face. Although he is making what looks to be a full recovery, Houchin was forced to cancel dates through the holiday season and early 2013.
A Blue LTD prototype deck of cards went for the most amount of money, raising $420.