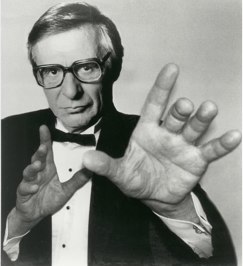 Fresh off their landmark work on blowing apart the Manti Te'o story, sports blog Deadspin decided to have a live chat with famous mentalist The Amazing Kreskin.
Only problem? They initially called the man a "magician" and not a "mentalist." According to Deadspin, this lead to Kreskin getting angry with the blog's editors and refusing to answer more than three of the 200 questions submitted.
Quote Deadspin:
No, really. That's what his publicist told us. We changed the text of the post, per Kreskin's demand, but he was apparently too upset to continue the chat.
I mean, who doesn't know Kreskin is a mentalist?