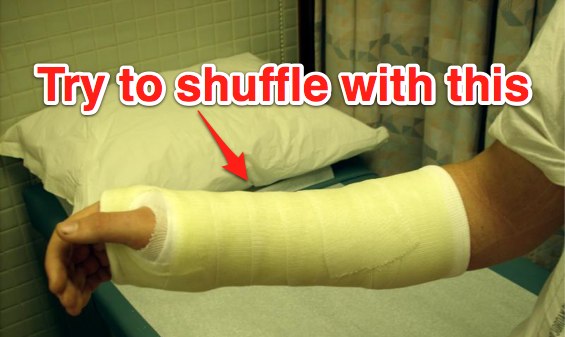 Injury and illness are serious business to those who make a living performing. Just look at Wayne Houchin as a high profile example, sure the catastrophic consequences of his attack were averted as he escaped serious permanent damage. But he also had to miss two months worth of previously booked lectures and performances while recuperating.
And it's an all-too-common story. Be it cancer or arm cast, an unforseen twist can seriously affect a magician's ability to make money.
Now the man behind the Law and Magic Blog points out a nonprofit organization designed to help those magi who need it most.
It's called the Encore Foundation.
Arbitrator/lawyer/magician Richard Bloch set up the Foundation several years ago. If you want to help this worthy cause, send contributions to

The Encore Foundation

c/o

RICHARD I. BLOCH

4335 CATHEDRAL AVE. N.W.

WASHINGTON, D.C. 20016

If you want to assist a particular performer, write that person's name in the memo line of your check.
You can look up all the details on the organization here or donate via credit card here. Donations are tax deductible.