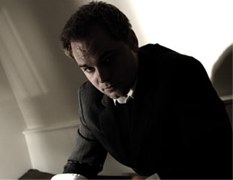 Wayne Houchin is now safely back home in Chico, CA recuperating and spoke to his hometown newspaper The Daily Democrat about why he didn't immediately leave the Dominican Republic after his injury.
He would have returned to Chico sooner, but Barazarte was not yet in custody, but was traveling in the United States.

"Our lawyers advised us to start putting out press releases to get international pressure," for Barazarte's return. Barazarte is from Venezuela, Houchin said.

Barazarte's attorney was in contact with the judge in the Dominican Republic, and Houchin was able to give his statement to the judge, and thus return to Chico.
The strategy of creating an international controversy hopefully sped up the process in brining Barazarte to justice. It's very weird to think what would have happened if this had remained a story local to the caribbean.