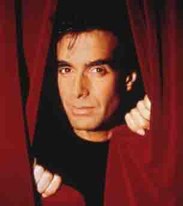 Hard to think that there was ever a time David Copperfield wasn't wanted on the Vegas Strip. As a long-time staple of LV's current magic vanguard, Copperfield reflected on when no one would give him a chance. Even after he'd been on national television several times.
"I couldn't break into Vegas," he recalled in a recent interview. "I was already on network TV but for some reason I couldn't get in — I mean, Tom Jones didn't want me as an opening act. I just couldn't break in."
So what changed?
Bill Cosby. The comic legend allowed him to co-headline some dates. Copperfield got a chance to prove his drawing power with continued dominance on televison and the rest is glittering Vegas history.