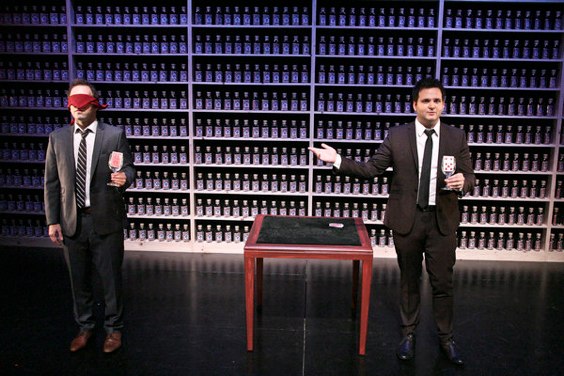 High profile sleight of hand show Nothing to Hide will be extended at the Geffen Playhouse. Due to "unprecedented single ticket sales" those curious to see what all the fuss is about will be able to see Derek DelGaudio and Helder Guimarães through January 20th.
Director/AMA President Neil Patrick Harris had the following to say about the extension:
"I dare say, watching Derek and Helder perform together was one of the most amazing, confounding, and magical
nights of my life," said director Neil Patrick Harris. "After seeing overwhelming response from Magic Castle guests and
magicians in an early sell-out run, I knew I needed to bring the show to a larger audience. Now, even with this new
extension at the Geffen Playhouse, I know this will be a tough ticket to get, and those that do will have their minds
utterly blown."
You can purchase tickets at GeffenPlayhouse.com.