iTricks writer Michael Lauck takes a journey to the bottom of a supposed link between magic and comedy royalty…
Did one of The Three Stooges marry into the family of the most famous magician in history?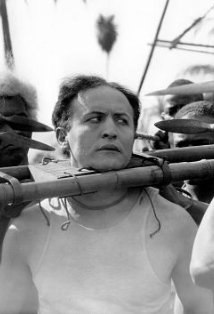 The truth to what seems like a simple and settled question was only to be found buried under red herrings, incorrectly identified vaudeville performers not to mention pages and pages of genealogical listings. My obsession began simply. Many magicians have a strong interest in the history of magic. Although I would not brand myself a magic scholar, I am no exception. As such, I have run across biographies and articles on Harry Houdini many times over the years. Given Houdini's fame, it is not at all surprising that he crossed paths with other celebrities. Not only did he perform for heads of state, Houdini was friends with Jack London and his relationship with Sir Arthur Conan Doyle has been featured in books and movies. All of this is, of course, common knowledge to even the casual magic historian such as myself.
But one day I ran across a celebrity connected with Harry Houdini that was new to me (and possibly too good to be true) when I read in a short article that Moe Howard was married to Houdini's cousin Helen Schonberger. As a red blooded American male, I am, of course, a fan of the Three Stooges! Something in that is just epic… Can you imagine Moe and the boys tying up Houdini for an escape?
I did a quick and casual Internet search of Houdini biographies and found no reference to any relationship with the leader of the Three Stooges. However, web articles on Moe Howard repeated time and again the story that his wife Helen Howard (nee Schonberger) was Houdini's cousin.
Digging a little deeper, I found a snippet on HoudiniHimself.com, a website dedicated to Houdini ephemera, that mentions Moe Howard was married to Helen Schonberger, a cousin of Harry Houdini. Better yet, the site even included scans of a program from the dedication of the Jewish Welfare Building in 1918 (http://houdinihimself.com/?p=3612) which includes mention of the Rabbis' Sons' Theatrical Benevolent Association. The president of this group is Harry Houdini, only one of many incredible talents involved with the project. Al Jolson and Irving Berlin (listed as Sergeant Irving Berlin, as he had been drafted in 1917), were vice-presidents while Hardeen (Houdini's younger brother) and the Howard Brothers are on the executive committee. HoudiniHimself.com author Kevin Connolly takes a moment to mention the comedic possibilities of having the Three Stooges as members of any committee.
Unfortunately, as a long time fan of vaudeville I spotted a common misconception in the post. The Howard Brothers mentioned were most probably Eugene and Willie Howard who were well known performers at the time and not the Howards who would form the core of the Three Stooges. Although Moe and Shemp had worked together as entertainers they were not particularly successful in 1918. Fame wouldn't come until a few years later, when Moe joined with childhood friend Ted Healy on stage.
Perhaps this was all a misunderstanding after all.
Read the rest AFTER THE JUMP…
After thumbing through all of the books in my personal magic collection (and the local libraries) that might shed light on a Howard-Houdini connection and finding that Moe Howard's autobiography is currently out of print (it'll be reprinted this summer), I was close to giving up. Unfortunately, though, this had ignited the obsessive part of my ADHD and I couldn't let it go.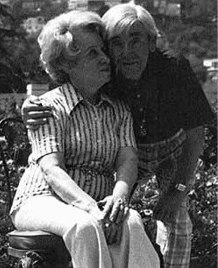 Genealogy sites seemed like my last resort. Surprisingly, they quickly turned up an interesting fact: Gottfried, Houdini's older brother who was also known as William, had married a Schonberger (although not named Helen). He died in 1925, the same year Moe married, which helped emphasize the fact that Harry and his brothers were basically from the generation before Moe, Shemp and Curly. Perhaps "cousin" was being used as a loose term. I know that it is not uncommon for some Native Americans, for example, to refer to all other members of their clan (or reservation or nation or other American Indians in general) as cousins. Maybe in-laws counted as cousins among Eastern European Jewish immigrant families one hundred years ago? This led me to a brief diversion exploring the nature of cousins… by the time the dust cleared there I knew that Jewish immigrant families didn't use the word cousin any differently than today's standard usage. As a bonus, I finally knew what differentiated first cousins from second cousins and what "removed" meant!
I wasn't any closer to determining if the Houdini-Howard connection was real or Internet myth, though. Having explored the genealogy from the Houdini side I decided that my last hope, other than waiting for Moe Howard's biography to be reissued this June, was to tackle the family tree of the Helen Howard (or Horwitz, nee Schonberger). Before all of this I will admit that I never understood the fascination some people have with genealogy; it always struck me as boring. After diving into the branches of the Horwitzes turned Howards, Schonbergers and Weisses turned Houdinis I have to say that genealogy still bores me but that damned obsessive streak pushed me through it all.
It took a few sites and a few hours spread over a couple of days, but eventually I found that Helen Howard was the daughter of William Schonberger, who was the son of Hermann Schonberger and his wife Rosali, formerly Steiner. Although Steiner is a fairly common name, it struck a chord, maybe because Rosali Steiner is not that common of a name. I checked a few notes and saw that Rosali was a sister of Cecilia Steiner, who married Mayer Samuel Weisz (and later changed their name to Weiss when entering the United States). This couple, of course, had several children including the man know all over the world as Harry Houdini.
There finally was an actual connection and, thanks to my brief study of the term "cousin," I can now say definitively that Moe Howard married Helen Schonberger, Harry Houdini's first cousin, once removed.
In this YouTube clip you not only get to enjoy a classic interview featuring Moe and the boys explaining the misdirection used to fake the violence in their routines, but a later clip from The Mike Douglas Show features Mrs. Helen Schonberger Howard getting the last laugh on her husband.