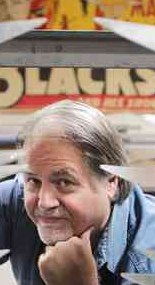 If you are unaware of the name Bill Smith, please learn it.
He is among the most celebrated magic prop builders in the world and a specific favorite of the Las Vegas elite. Night after night you can spot his handiwork on stage with David Copperfield as well as Penn & Teller. He's also been the workshop man for Johnny Thompson and Lance Burton, whose entire Monte Carlo was comprised of Smith creations.
So how much are you looking to drop should you seek a Smith original?
His illusions start at $8,000 and are built out of sturdy aluminum and fiberglass. A good illusion, Smith explained, is a work of art. It must look like a box or a dangerous device, but it does a completely different job. It also must be durable enough to withstand travel and thousands of shows.

While Smith is knowledgeable in building illusions, it's his experience as a performer that makes him one of the top builders, Thompson said.
The difference between a magic prop builder with relevant performing knowledge and a competent builder without it is like the difference between one who has eyeballs and one without them. Sure, they might get it right and they are probably cheaper but there are no guarantees.
Read the Las Vegas Sun's full story on Smith here.