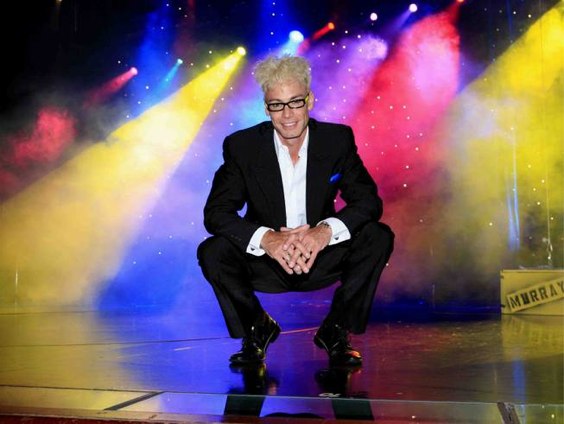 Murray SawChuck takes a break from his residency at the Tropicana Laugh Factory to reprise his role of magic consultant for Pawn Stars this Monday. Here is the description of the episode:
Start your engines with the Pawn Stars as the guys check out a 1956 Chevy drag racing car. Custom built for the 1/4 mile, will the guys race to make an offer or will negotiations stall before the light turns green? Then, when a guy brings in a historic magician s "sawing in half" box the guys learn that cutting Chumlee in half is the easy part… putting him back together is a bit tougher. And later, Corey shocks Rick and the Old Man when he tells them he s considering a job offer from another pawn shop.
We are told the episode revolves around a magic artifact that has not been seen for many years and the question will be if it is authentic or not. This will not be the last time we see Murray poke his head in this season, as he'd reportedly been filmed several cameos.
The Offer will transmits to your televisions Monday at 10:30 ET on History Channel.